(Comments from BGP: Our thanks to the Washington Post for reporting on this issue. We at BGP (BootheGlobalPerspectives) see this news as ground breaking and worthy of our readers.

President Obama made history today, in a huge diplomatic success for the President.  Obama, who also had the help of Pope Francis, recognized that the announcement culminated years of negotiations and efforts in this direction.  People in Cuba, Miami and many Latin American nations applauded, cried, and celebrated when President Obama announced a normalization of relations with Cuba.

President Castro of Cuba simultaneously made the announcement to the Cuban people.  This represents correction of a failed policy, that dates back to the Kennedy Administration.  For years, enemies of the United States have used Cuba, to create problems for the United states at our very doorstep, and Obama's move represents an earth changing move, that is enlightened and progressive.

It is a move for peace and communication. We at BootheGlobalPerspectives believe it has huge implications for travel, new business for American firms and Cuban firms, and for peaceful unification of Cuban people in the USA and Cuba.   It marks the days of Miami being a headquarters of militant and immigrant Cubans, and a reunification of families.  We will see new prosperity in Cuba and a growth in commerce, import and export in places such as Miami, Tampa, Houston, Beaumont and Havana.  Tourism, labor exchanges, educational exchanges, new hotels and resorts, even investment by Americans for homes in Cuba could happen. Cuba has suffered economically, and the Cuban people see this as a chance for progress.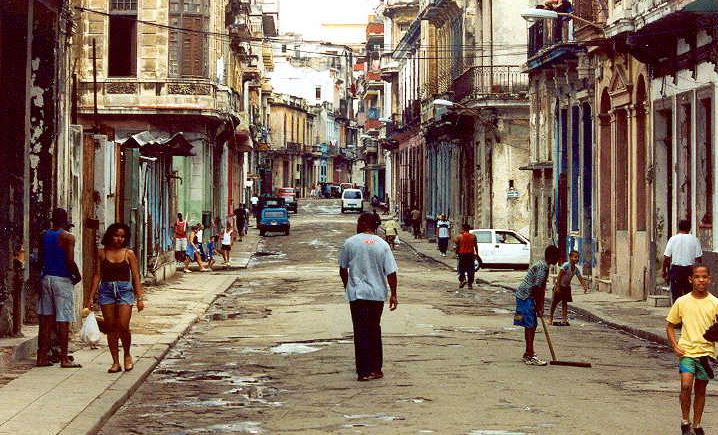 One thing is certain. We are neighbors with Cuba and it's people. It is time we acted in peace as neighbors. As Castro of Cuba said: "We don't have to agree on everything but we must act with friendship and respect".  Castro called for an end of economic sanctions on Cuba.  Most informed experts believe the USA will move in that direction quickly. This is also a victory for Obama, in relation to Russia which made a multi decade point of sending economic aid and support to Cuba.  While Russia's economy is suffering and Russia is engaged in military expansion in the Crimea, Ukraine.  The U.S. economy is expanding, more people than ever in the USA are working, and the USA is creating peaceful relations with it's neighbors. The contrast between Russia an the USA is telling. In the meantime, American investors, corporations, hotel and travel industry leaders, all are eager to bring business and new development into Cuba.  This deal could mean hundreds of millions of dollars of new investment flowing into Cuba and a huge source of new business and exports for American business.)
President Obama announced sweeping changes to U.S. policy with Cuba on Wednesday, moving to normalize relations with the island nation and tear down the last remaining pillar of the Cold War.
Under the new measures, the United States plans to reopen its embassy in Havana and significantly ease restrictions on travel and commerce within the next several weeks and months, Obama said. Speaking from the White House, he declared that a half-century of isolation of the communist country "has not worked."
"It's time for a new approach," he said.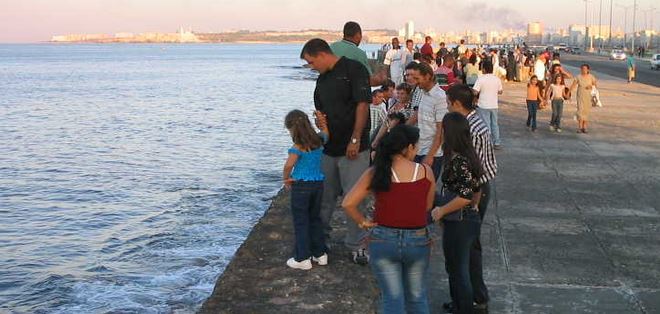 Cubans gather to watch sunset at the ocean